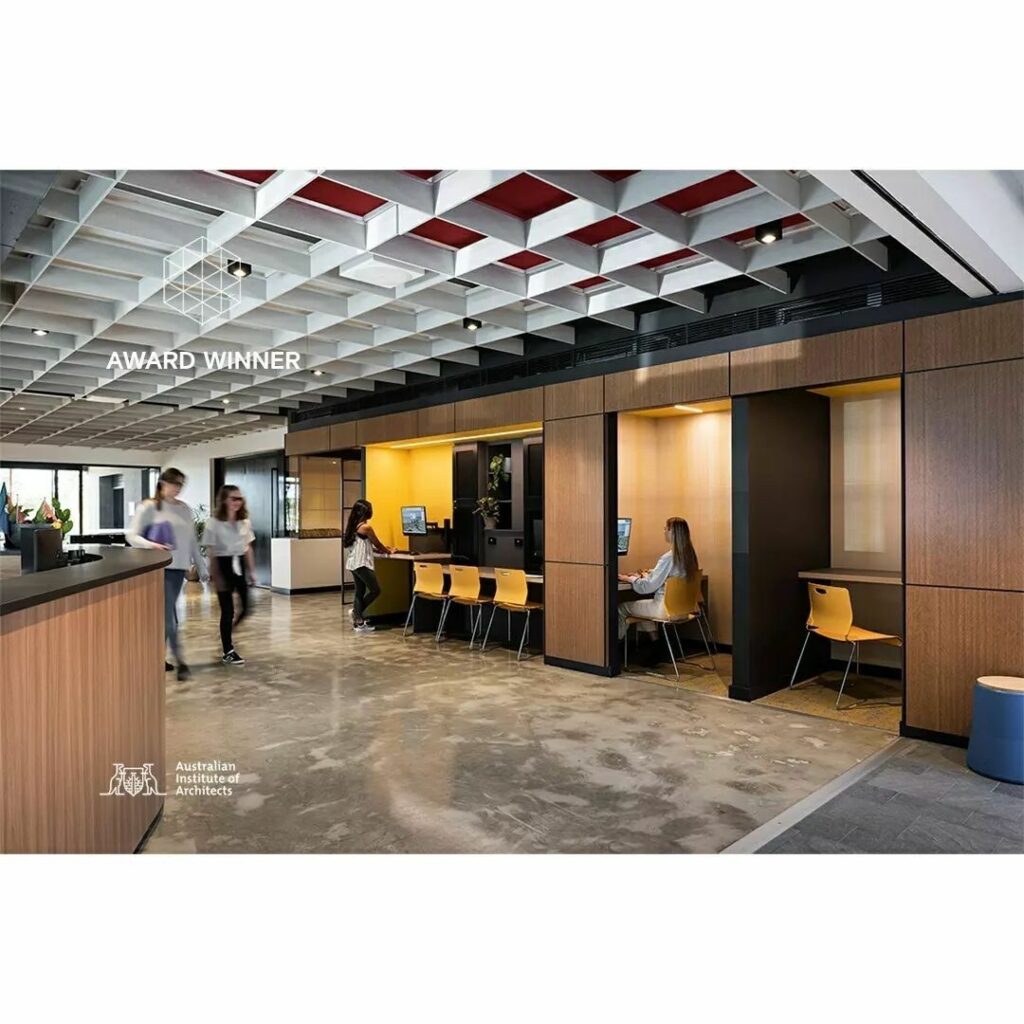 We are excited to share our success at the Australian Institute of Architects [WA] Chapter Awards 2022, with our Rockingham Youth Centre receiving The EmAGN Project Award. We would like to thank the City of Rockingham, Consultants, Suppliers, LKS Constructions, and the amazing and talented team at SITE.
The Rockingham Youth Centre saw a major renovation and transformation of a tired commercial building into a dedicated facility to accommodate the delivery of various community services that assist and support the social, emotional, psychological and physical development of at-risk young people ranging in age from 12 – 24 years.
Working in close collaboration with the end-users, SITE has created a design that transforms the uninspired existing building into a vibrant youth hub that facilitates a diverse range of services in a collection of vibrant and flexible space. From the welcoming entry through to a dynamic covered outdoor space to the rear lane, the use of raw and exposed materials has been carefully juxtaposed with a sophisticated palette of accent colour and texture to create a youthful and mature space that celebrates ownership and collaboration.
The project has re-established a lost, vacant part of the City as an important hub for Youth services and for the local community and is an example of a strong collaborative approach producing an outcome in which the users can identify and take ownership of a facility that not only incorporates, but celebrates their contribution.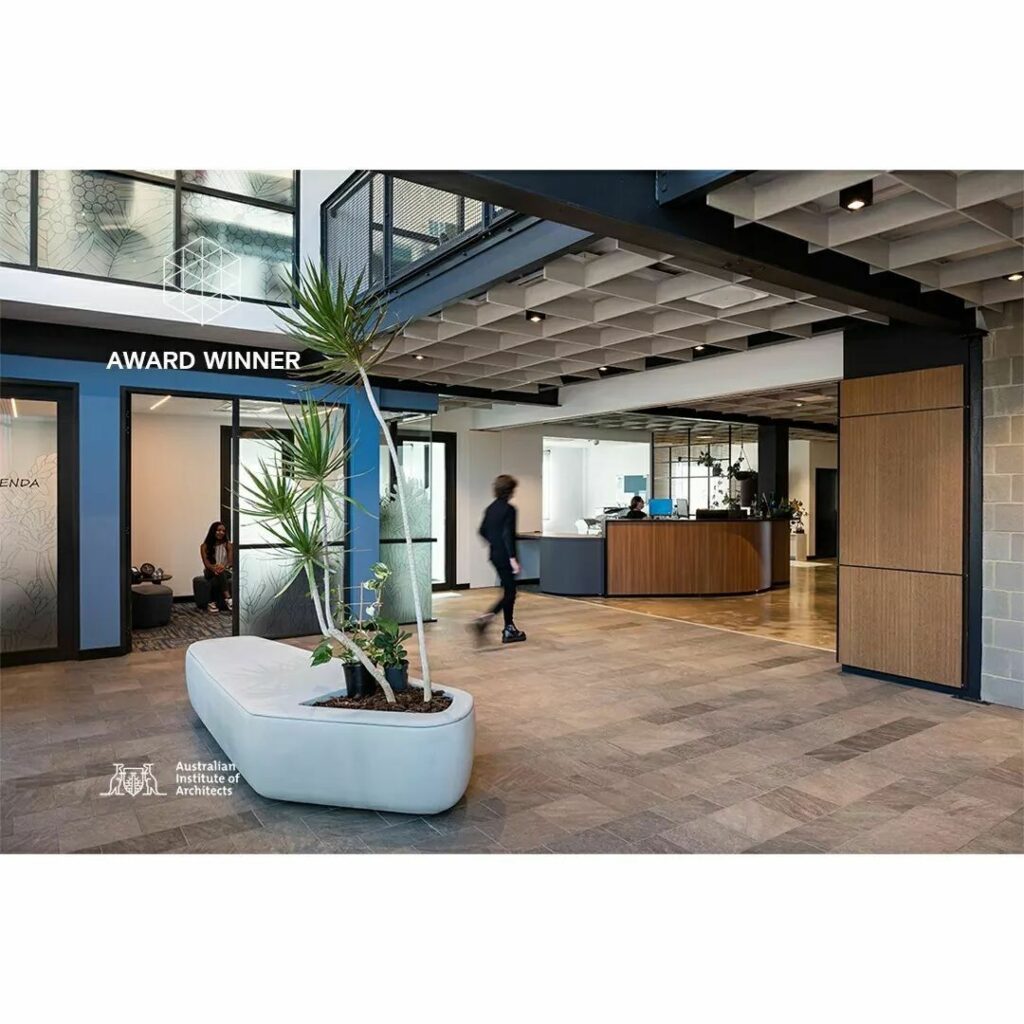 The Australian Institute of Architects commented "The City of Rockingham's new Community Youth Centre has transformed a mundane, unloved, and substandard commercial tilt-up building into a thriving and delightful, contemporary youth hub.

For the emerging architects who designed and delivered the Centre, it's clear that the project provided a challenging yet inspiring and rewarding learning experience; for the youth representatives who were guided through a meaningful and collaborative consultation journey by their architectural counterparts, the project has galvanised a strong sense of identity and created a sophisticated and flexible 'home away from home'.

In direct contrast to the confined nature of the existing building, the design has responded to the youths' primary design objective to connect with outside space. New openings have been carefully placed in external walls to visually connect with the landscape beyond and, together with a new canopy, engage with the streetscape. A large internal void draped with greenery creates a light-filled, welcoming entry lobby.

Although modest in scale, the project required negotiation of many unforeseen challenges during the design and construction phases. Shortcomings were creatively resolved with enthusiasm and commitment by the project team, who have delivered an inspired outcome for the City and an important community facility for Rockingham youth."