National #NAIDOC Week 2021 Heal Country, is a call to reflect and reconnect with our place to acknowledge and respect our traditional ancestry in every aspect – Spiritually, Physically, emotionally socially, and culturally. It's more than a place. Through all our projects we strive to continually improve our relationship with country and place through a site-sensitive architecture which derives a narrative sensitive to and inspired by our indigenous culture.
Looking back at the Karla Katitjin Bushfire Centre of Excellence the engagement with local indigenous groups was key for the project from the outset. It allowed us to embrace First Nation's cultural knowledge and understanding of Country as informed through narratives and culture.
SITE and DFES worked closely with the Bindjareb Cultural Group throughout the design and construction process to ensure the architecture captured the aim of promoting modern bush firefighting techniques in parallel with traditional indigenous techniques.
Incorporated public artwork (by Penelope Forlano who collaborated Karrie-Anne Kearing Salmon, traditional owner of Bindjarb Nyungar Boodja) into the Architecture, Interiors, and Landscape centred on the sharing of Indigenous knowledge. The enriching process of collaborating with the Bindjarep Cultural Group to develop their designs in the execution of the project has embedded the project with meaning and history and created a place of significance for the entire community.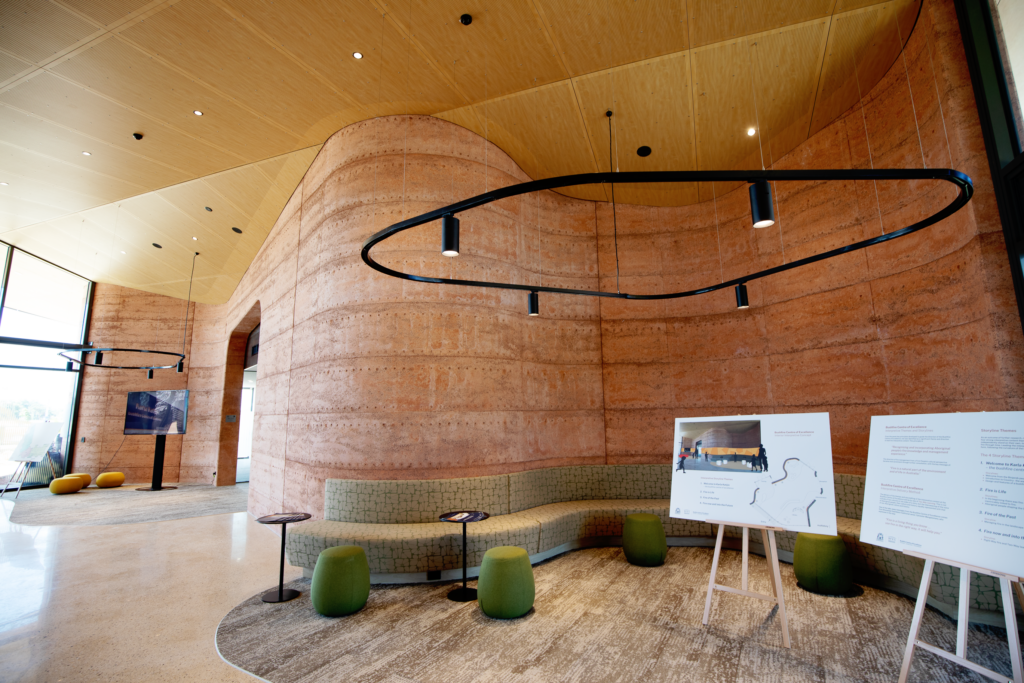 Images by Department of Fire and Emergency Services WA and SITE Architecture Studio